The most overlooked piece of evidence in the downing of the Germanwings Airbus A320 is as follows:
"Witnesses have described hearing an explosion 'like the sound of dynamite', and then seeing fighter jets fly past, suggesting the passenger plane had been under military escort."
Was Germanwings jetliner taken down as a message to Germany not to align with Russia?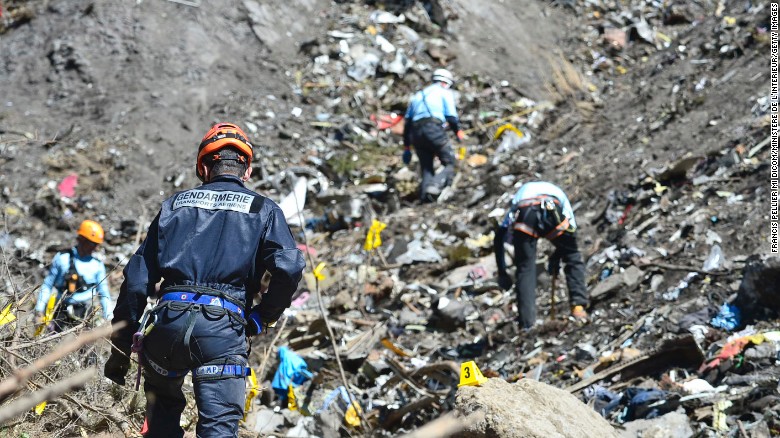 The Millennium Report

TMR Editor's Note
In the history of the commercial airline industry never has a jetliner been brought down under the bizarre and much publicized circumstances of a depressed pilot deliberately executing a "crash and burn" scenario.   Given the number of mysterious airliner crashes and explosions over the past few years, there appears to be only one explanation for this purposeful takedown.
Germany is the pivotal nation of the European Union (EU).  The NSA knows — without a doubt — that Prime Minister Merkel is wavering in her commitment to both the Anglo-American dominated NATO, as well as to the U.S.-directed sanction regime against Russia.  Given such a perceived lack of loyalty on the part of Germany to the Anglo-American Axis (AAA), anything now goes.  The CIA, MI6 and MOSSAD have already proven that they will do ANYTHING to enforce the dictates of the AAA tyrannical leadership.
Especially during the current shaky and very tenuous phase of the US and UK economies, will no departure from the party line be tolerated.   That includes a firm commitment, by every EU nation, to uphold their end (imposed, of course) of the sanction regime against Russia.  Only in this way can Russia be sufficiently softened up before the next phase of the planned World War III. AAA knows that if Germany were to leave the reservation, whether conspicuously or secretly, their leverage against Russia would completely fall apart.
Not only were 72 Germans aboard the Germanwings flight, 35 Spaniards were also killed in this state-sponsored terrorist attack.  Of all the members within the Eurozone, Spain has been viewed as perhaps the weakest link where it concerns the AAA-fabricated strategy to relentlessly persecute and propagandize against Russia.  As follows:
"Spain is widely seen to be one of most sympathetic countries to Moscow (along with Greece, Italy, Hungary and Bulgaria) and is one of the most openly reluctant to taking a hard line with Russia. This Spanish policy produces irritation and incomprehension in other European societies, particularly among Russia's neighbours."
(Source: Spain and the European Union-Russia Conflict: the Impact of the Sanctions
The following two articles covering this matter present different perspectives on why everything we are being told by the Mainstream Media (MSM) is patently false. Therefore, it can only be deduced that yet another coverup has been fastidiously put into place. One really wonders how much of history is really just an overwhelming assortment of coverups, since the MSM only seems to know how to misrepresent the facts.

Black box memory card stolen from crash site of Germanwings jetliner? Plausible cover-up theories now taking shape
by Mike Adams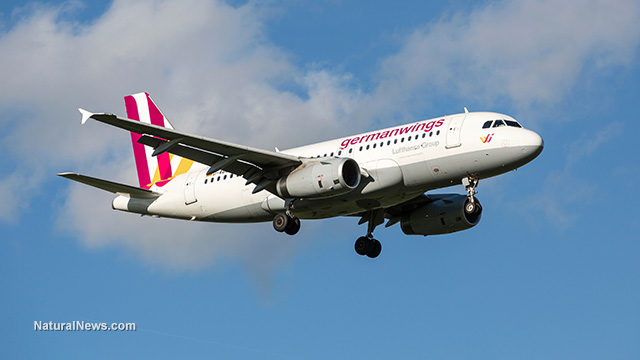 (NaturalNews) For some reason we have yet to fully understand, jetliners keep disappearing or falling out of the sky with disturbing regularity. Air travel is amazingly safe, of course. Statistically, it produces far fewer injuries and deaths than vaccine shots which injure so many children that the United States Congress was forced to set up a special "vaccine court" just to handle all the injury claims and billions of dollars in compensation payouts.
But the circumstances under which jetliners keep disappearing smack of conspiracy and cover-ups. Flight MH370, for example, has still never been located. In July of last year, I was the first independent media journalists to suggest the plane had been hijacked. Mainstream media outlets like CNN ridiculed the theory, but just this month CNN began rolling out the exact same explanation, now claiming the jetliner was, indeed, hijacked. (Funny how CNN's narratives completely flip-flop over time, isn't it?)
Now with the Germanwings jetliner incident, we have the New York Times "pulling a CNN," you might say. According to this NYT story, the memory card of one of the airplane's two black boxes is missing, and the story claims it must have been "destroyed by the impact."
"Investigators have so far been unable to retrieve data from one black box, and the other was badly damaged and its memory card was missing," reports the New York Times.
If you read the logic of that sentence, it seems to state that no data was recovered from either black box, right?
But then in the exact same story, the NYT also reports, "Remi Jouty, director of France's Bureau of Investigation and Analysis, confirmed that audio of voices had been recovered from the black box in the crash of the Germanwings plane in the French Alps."
So, wait: there WAS voice recording data recovered from one of the black boxes? Confusing things even further, another paragraph in the same story says:
At the crash site, a senior official working on the investigation said, workers found the casing of the plane's other black box, the flight data recorder, but the memory card containing data on the plane's altitude, speed, location and condition was not inside, apparently having been thrown loose or destroyed by the impact.
So what we really have here is a story about two black boxes: one which either has voice data on it or doesn't have voice data on it, and the other black box which we are supposed to believe was located but the memory card it protects was missing because it was destroyed even though it was surrounded by a black box that's almost impervious to destruction.
Black boxes are designed to survive plane crashes… DOH!
Now, those of you who understand the laws of physics — which obviously makes you a terrorist in modern America where any real grasp of scientific reality is widely condemned — know that black boxes are designed for the precise purpose of making sure nothing inside them gets destroyed even in a violent airplane explosion or impact crash.
If black boxes did not survive plane crashes, there would be no real point in having them in the first place.
It's nearly impossible to destroy these black boxes — which are really orange — without resorting to extreme methods of destruction. As this NPR story explains, "The black box must be able to withstand an acceleration of 3,400 Gs (3,400 times the force of gravity)…"
To test the structural integrity of a black box, "[a]t 3,400 Gs," adds HowStuffWorks.com, "the CSMU hits an aluminum honeycomb target at a force equal to 3,400 times its weight. This impact force is equal to or in excess of what a recorder might experience in an actual crash."
What the New York Times is now asserting, against all known laws of physics, is that a black box was found, it was opened, the memory card was missing and therefore it must have been "thrown loose or destroyed."
Consider the unlikelihood of such a claim being true. It mirrors the similarly ludicrous claim after 9/11 that the terrorist's passports survived the crash and were found on the sidewalk below the building… but the aircraft black boxes were all destroyed in the crash, of course. And like magic, we're all supposed to believe that U.S. passports will survive an extremely hot explosion that melts steel girders and collapses buildings, but a black box — which is DESIGNED to be blown up and still survive — somehow "lost" its memory card as a jetliner descended into terrain.
How convenient.
The far more reasonable explanation, of course — which also happens to be aligned with the laws of physics — is that someone took the memory card out of the black box, which is why it's no longer in the black box.
If you scan a quick history of mysterious plane crashes that might be linked to rogue nations or government-run operations, you'll notice that the black boxes are missing from ALL such plane crashes: 9/11, Malaysia Airlines, this Germanwings flight and no doubt many others. Black boxes, it seems, are only found intact when governments want to find them intact.
Why would someone want to take the memory card out of the black box?
You don't have to be a rocket scientist to figure out that the only reason someone who remove the memory card from the black box is because they won't want the world to find out what's on the memory card.
And what is stored on these memory cards, exactly? Audible recordings of the flight deck and a detailed digital log of every flight command, environmental variable, flight control surface, altitude, heading, airspeed and everything else you might imagine is important in an airliner crash investigation. Black boxes contain all the data needed to entirely reconstruct the accident and find out what happened.
If someone carried out the attack on purpose, they could have easily been pre-positioned on the ground, ready to rush to the wreckage and pull the memory card. Black boxes are not terribly difficult to find if the wreckage is sufficiently broken apart. They're bright orange and unmistakable to identify, even in a pile of wreckage. They are designed to scream out "FIND ME!" in a mass of rubble. Because of the rugged terrain, it took rescue workers many hours to even arrive at the scene, leaving plenty of time for someone with a pre-positioned ground-based scout team to reach the wreckage first.
Why were the pilots apparently unconscious?
One reasonable working theory in all this is that some rogue government wanted to kill someone on the plane but make it look like an accident. Somehow they managed to incapacitate the pilots and then put the plane into a controlled descent into terrain, the theory goes.
"Among the theories that have been put forward by air safety analysts not involved in the investigation is the possibility that the pilots could have been incapacitated by a sudden event such as a fire or a drop in cabin pressure," reports the NYT. "A senior French official involved in the investigation, who spoke on the condition of anonymity, said that the lack of communication from the pilots during the plane's descent was disturbing, and that the possibility that their silence was deliberate could not be ruled out."
On this point, I concur. Commercial pilots are incredibly well trained and tend to be very intelligent people. If they were conscious, they would have absolutely noticed the altitude descent, especially when flying among high-altitude mountains. All pilots who are still living are fully aware that if your aircraft altitude goes LOWER than the height of the nearby mountains, you probably need to go full throttle and climb. Monitoring your altitude is one of the very first things all pilots are taught (airspeed, altitude and heading, actually), and commercial pilots are taught to scan their instruments on a regular basis to watch for unexpected readings.
On top of that, pilots tend to be people who prefer to be living rather than dead. In fact, one of the best assurances of pilots doing a good job flying commercial airliners is the inescapable fact that they are on board that same airliner. (Never fly in an aircraft remotely piloted via drone technology, if it ever comes to that…)
Thus, pilots tend to keep passengers alive because they want to keep themselves alive, too. It is almost inconceivable that the two pilots of this Airbus A320 would have both failed to notice the descent in mountainous terrain. The fact that the aircraft obviously did not suffer a sudden flight control failure also means it was not blown up in mid-air.
The list of plausible theories narrows
So what's left in the realm of deductive logic? The list of possibilities narrows rapidly:
• Pilot murder-suicide.
• On-board hijacking that incapacitated the pilots.
• A sophisticated cyber war hack attack that somehow took control of the plane and its communications capabilities.
• A bizarre coincidence of mechanical failures (such as a loss of oxygen) combined with highly unlikely aircraft control failures (loss of altitude calibration or electronics glitches). This possibility is almost certainly ruled out, as all commercial pilots are trained in emergency oxygen mask deployment when noticing signs of hypoxia.
• An unusual electromagnetic attack of some kind — perhaps a "pulse" weapon that selectively disabled some functionality of the aircraft. (Extremely unlikely.)
The award for the most bizarre theory of all belongs to the "CERN brought down the aircraft" explanation you can read about at All News Pipeline.
We still don't have enough information to know with any degree of certainty what really happened, but we do have enough information to know that the "official narratives" being put out by the media just don't hold water. Not if you believe in the laws of physics, anyway. And if you don't, then how do you think airplanes fly in the first place?
~~~~~~~~~~~~~~~~~~~~~~~~~~~~~~~~~~~~~~~~~~~~~~~~~~~~~~~~~~~~~~~~~~~~
GORDON DUFF EXPOSES GERMANWINGS CRASH AS FALSE FLAG (Video) "We Are Being Punished"
This Crash Is in no way manner nor form a credible accident or suicide
Posted by Gordon Duff, Senior Editor on March 26, 2015
You have heard of the Christmas Crotch Bomber, do we now have the "Piss Break Plunger?"
"As humorist Rob Hanson points, out, what kind of plan figures a pilot can't make two hours without a bathroom break?  It all falls apart here, I hope you see it.  Thank you Robert Hanson, the blind will lead us out of the wilderness."
@ Robert Hanson
By Gordon Duff with Col Jim Hanke, Lt. Col Steve Avery and FBI SSA Fred Coward
Last night, after consulting with team members, I broke the story of Flight 9525 on the Rense Radio Network.  Not only was this no accident, it wasn't a suicide either.  This is a "fly by wire" jet.  International convention required this plane to have certain anti-hijacking safeguards.  One of them, complicated by German pig-headedness, left a co-pilot alone in a cockpit, something illegal in the US.
As humorist Rob Hanson points, out, what kind of plan figures a pilot can't make two hours without a bathroom break?  It all falls apart here, I hope you see it.  Thank you Robert Hanson, the blind will lead us out of the wilderness.
There is nothing about yesterday's crash of Germanwings 9525, a two hour shuttle flight from Barcelona to Dusseldorf that can believed.  Were this one crash, we might begin to accept what we expect, lies and deceit, but it isn't one crash.  This is the third?  Are there more?  Planes disappear, they are shot down by non-existent missiles seen by satellites suddenly disabled and radar that has conveniently failed, up to 15 independent systems.
Then again, there is the human factor.  Is the "Charlie" episode, equally tragic-farcical a type of plane crash, one were street theatre, so much like the Boston event or Sandy Hook or London or Madrid, where these carelessly staged plays are acted out before a public increasingly incredulous to it all.
If you think this is a tragedy or something a bit unusual, perhaps odd, you aren't paying attention.  They have so much more of this planned.  You are being punished.  From Netanyahu's infamous "Fink's Bar diatribe" of 1990:
"If we get caught they will just replace us with persons of the same cloth. So it does not matter what you do, America is a golden calf and we will suck it dry, chop it up, and sell it off piece by piece until there is nothing left but the world's biggest welfare state that we will create and control. Why? Because it is the will of God and America is big enough to take the hit so we can do it again and again and again. This is what we do to countries that we hate. We destroy them very slowly and make them suffer for refusing to be our slaves."  (Credit to the Defense Intelligence Agency of the United States Department of Defense)
We all knew this one was coming, coinciding with so many events, the meltdown of Kolomoisky and his thugs in Ukraine.  20,000 Iranian troops are engaged in battle around Tikrit, now under a carefully coordinated American air umbrella, an American now closely aligned in war alongside Syria and Iran.
A few hundred miles away, a Saudi led coalition prepares to enter Yemen on behalf of the Islamic State/Al Qaeda coalition being held off by Iranian backed Houthi militias.
More from Rense
Reading the tale of French air traffic controllers watching 9525 plunge inexorably ground ward is equally incredulous.  This plane has a remote, satellite initiated fly by wire system.  You see, 150 passengers and crew are one thing.  Crashing a plane into a hospital, stadium or nuclear power plant, such as the ones directly under 9525's flight path, is reason to initiate through satellite the Raython system.
Did the French forget it existed?  Oh, did we tell you that the same system that can automatically land planes can crash them as well?  Did we mention that the source code for the system is "less than secure" and that a nation known for cyber attacks, China, Russia, Israel or even the United States, is quite capable of taking control of any airliner at any time and plunging it into anything at all?
What is even better is that no investigator can legally mention this, no reporter can write of it, no one can admit such a system exists though any idiot with the money to buy a couple of drinks at an airport bar can find out.  Pilots gossip like nobody's business.
We can go further, we can tell you exactly how it works, what frequencies, how airports are selected and how a covert system meant to protect air passengers from tragedies like this and the rest of us from having hundreds of tons of aluminum and body parts dropped on our heads, is updated and patched.
If You Thought This Was Enough
Last night we brought something else out on Rense.  DARPA, the American version of the famous "Q" branch of James Bond films, was tasked in 2010 to build a robot destroyer, a 100 plus foot long ship that could hunt down diesel nuclear armed subs.
You see, back in 2001 one such sub, a German built diesel sub fired a cruise missile into a building a few miles from the Capitol in Washington DC.  The missile skimmed across the Potomac, its every move watched by AEGIS defense ships off Maryland and New Jersey, monitored by Dick Cheney who had ordered the JLens backed defense system which doesn't exist.
Courtesy of Adamus Defense Group, London
Veterans Today's Gordon Duff and Mike Smith Expose 

RADAR SPOOFING

 – Very Important
Accidents Do Happen
We have accidents, we have suicides and then we have events that continually violate statistical probabilities at "trillions to one" levels.  This is no suicide, it is a revenge attack perpetrated by a national intelligence agency.  You will never know what it is revenge for, what it warns of or who it is intended to leverage.
You will never know, not this time, not 9/11, not "Charlie," not any of it.  Don't try to figure it out.  There is an issue of access.  I can speak personally of this to a point.  I remember a meeting maybe 18 months ago.  I had been getting briefings, private, official, from all the "smart people."  Then I got on the ground, and is so often the case, realized immediately that everyone who thought they knew things, the CIA, the Rand Corporation, the CFR, were simply making it all up.
They knew nothing at all.
Have any of you ever used a satellite telephone?  Do you know where to buy one?  Could you pass the credit check to set up an account?  How do you charge the battery in a country where only 2% of the nation has electricity?
Do you use the cig plug in your $85,000 Toyota pickup truck with a $300,000 anti-aircraft gun mounted on the back?  Then again, you don't have the money to buy tennis shoes.
And so it goes…
__________________________
An Airbus A320 with 142 passengers and 8 crewmembers has crashed in Digne region, southern France, media reports say. The jet, which belonged to Germanwings low-cost airline, was flying from Barcelona to Düsseldorf.
LIVE UPDATES: http://on.rt.com/besjt3

———
TMR Editor's Note:
Once again, the most overlooked piece of evidence concerning the downing of the Germanwings Airbus A320 is as follows:
"Witnesses have described hearing an explosion 'like the sound of dynamite' then seeing fighter jets fly past, suggesting the passenger plane had been under military escort."